Home Improvement Contractor Reviews
Alex Kitchens and Bathrooms has an outstanding reputation among New Jersey homeowners. We are extremely proud that Yelp, Angie's List, Facebook and Google Reviews recognize Alex Kitchens and Bath remodeling as a top home contractor. We invite you to read our customers' home remodeling reviews.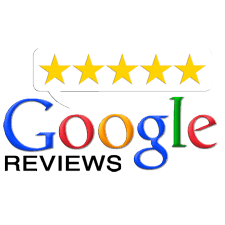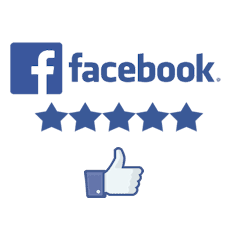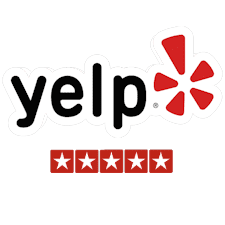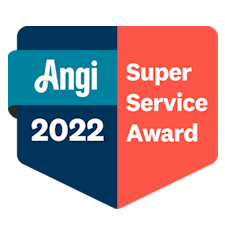 KNOWLEDGEABLE & BUDGET-FRIENDLY
We hired Alex to renovate two bathrooms in our home. We chose Alex Kitchens and Bathrooms because it has an excellent reputation among our neighbors. Alex is very knowledgeable and he gave us a detailed, reasonable, budget-friendly estimate for the work. He also gave us some great ideas that added a lot of functionality to our bathrooms. His team was fantastic and always kept us updated on their progress. Our bathrooms turned out great and have made our family's daily routine run much more smoothly! Thanks, Alex!
Brenna L., Homeowner, Maplewood, NJ 07040
(Google Review)
BEYOND THRILLED!
We took a long time choosing a contractor to renovate the bathroom in our historic home. Alex impressed us with his skill in preserving historical details while working within our budget, and he provided us with excellent craftsmanship and outstanding customer service. His team is top-notch - very helpful, skilled and professional. We couldn't be more thrilled with our new bathroom from Alex Kitchens and Bathrooms!
Emma T., Homeowner, Glen Ridge, NJ 07028
(Google Review)
OPTIMIZED OUR LIVING SPACE!
My wife and I hired Alex Kitchens and Bathrooms to completely remodel our home's kitchen. Alex Barrantes has been fantastic throughout the entire process. He's very detail-oriented and extremely knowledgeable. He understood our budget and found creative ways to stay within it while making the most of our space. We love our new kitchen and highly recommend Alex Kitchens and Bathrooms!
Benjamin L., Homeowner, Montclair, NJ 07042
(Google Review)
BEAUTIFUL!
Our neighbors recommended Alex Kitchens and Bathrooms for our kitchen renovation, and we soon realized why Alex has such a great reputation. Alex was fantastic to work with and delivered on all that he promised. Every member of Alex's kitchen remodeling team demonstrated excellent quality of craft and was very detail-oriented. We couldn't be more pleased with our newly remodeled kitchen and recommend Alex to all our friends!
Rob S., Homeowner, Verona, NJ 07044
(Google Review)
SO THRILLED WITH ALEX!
When we were looking for a dependable kitchen remodeler, our neighbor told us how thrilled he was with Alex Kitchens and Bathrooms. Hiring Alex was the best decision we've made for our home! Alex's team is extremely detail-oriented and never took shortcuts while creating our new kitchen. Alex stayed within our budget and made some fantastic suggestions to make our kitchen its most functional and beautiful. If you're looking for a high-quality kitchen remodel at reasonable cost, you're looking for Alex Barrantes!
Beth S., Homeowner, Bloomfield, NJ 07003
(Google Review)
FANTASTIC!
Alex Kitchens and Baths did a fantastic job on our kitchen remodel. We called several other kitchen renovation contractors and Alex's customer service stood out from the start. He visited our home promptly, gave us a guaranteed estimate, and got the job started promptly. We were thrilled that Alex provides full-service kitchen remodeling, so we didn't have to spend time and extra money hiring contractors for each piece of the kitchen remodel. Alex's team was on time and professional throughout the project and cleaned up thoroughly when they finished. They did a great job. I highly recommend Alex Kitchens and Bathrooms!
Courtney R., Homeowner, Caldwell, NJ 07006
(Google Review)
HIGH-QUALITY, BUDGET-FRIENDLY!
Alex Barrantes and his team created our dream kitchen. Alex's crew was professional, helpful, and did meticulous work. Alex worked within our budget to renovate our kitchen and provided us with a high-quality renovation. He even provided us with some suggestions that improved our original renovation plans. We highly recommend Alex Kitchens and Bathrooms for your kitchen renovation!
David M., Homeowner, Roseland, NJ 07039
(Google Review)