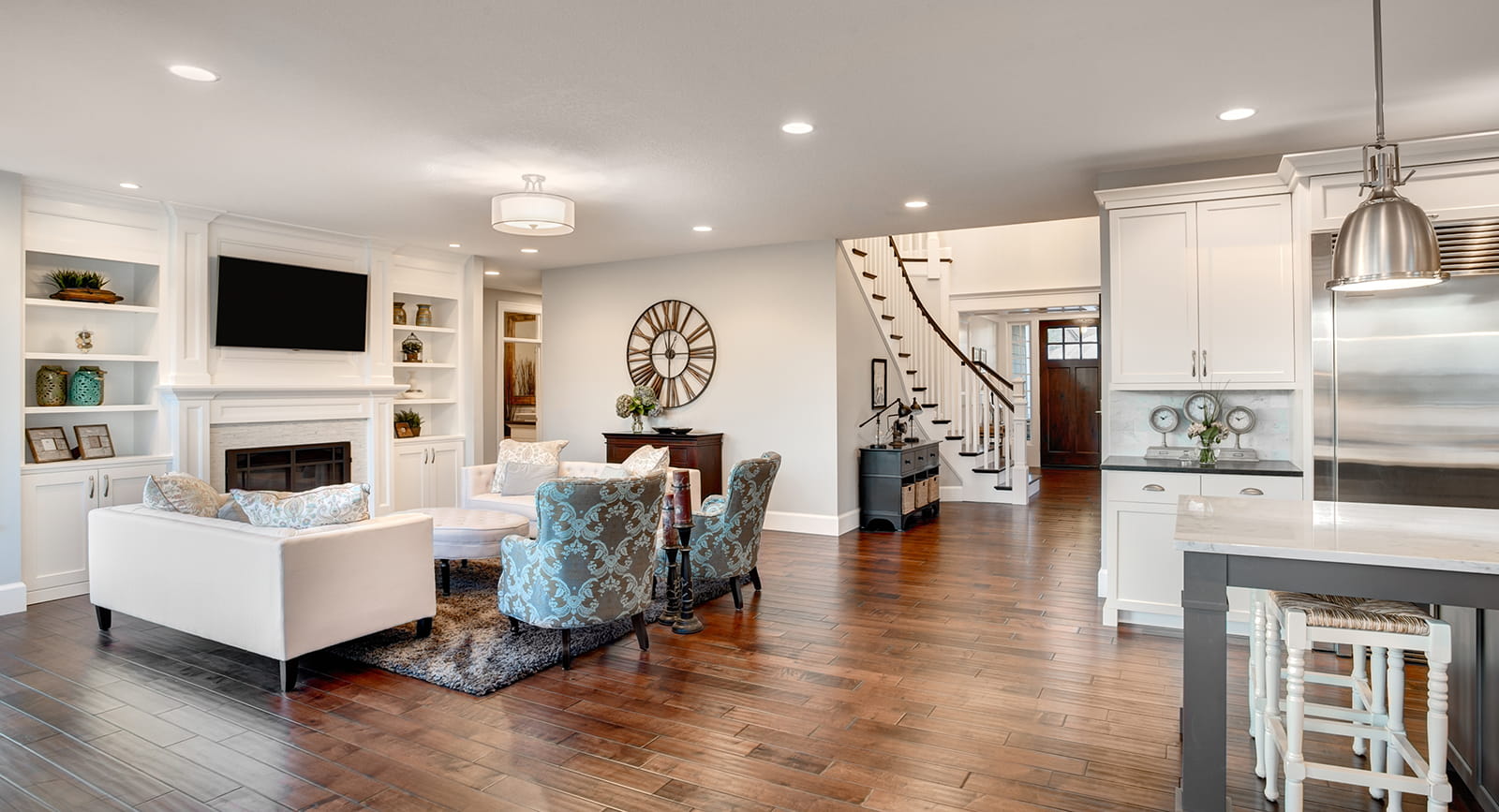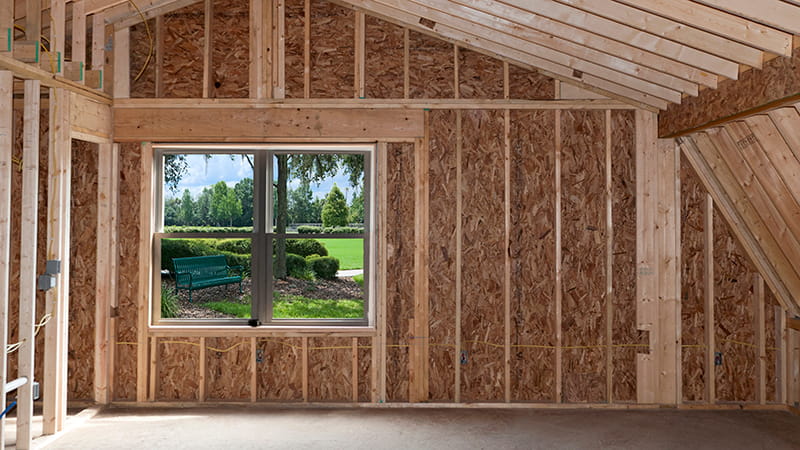 New Jersey's Top-rated Home Addition Contractor
Live. Let ALEX's Renovation and Addition Specialists Add Spectacular, Functional Space to your Existing Home
New Jersey homeowners who want to expand or remodel their homes depend on ALEX Kitchen and Bath Remodeling to help them translate their dreams into affordable and functional high-quality home additions. With over 12 years of experience creating beautiful and functional home additions, Alex Barrantes has established ALEX Kitchen and Bath Remodeling as one of the top home remodeling companies in New Jersey. Alex is adept at helping homeowners determine the most attractive and cost-effective ways to maximize their living space to suit their lifestyles. Whether you crave a new backyard deck or patio, want to add a level or dormer to your home, or would love to expand or remodel your family room, kitchen, basement, bathroom, bedrooms or attic, the skilled craftsmen from Montclair Kitchens and Basements will deliver exceptional workmanship to your home improvement project. For beautiful, high-quality home additions and renovations at reasonable prices, depend on ALEX Kitchen and Bath Remodeling, the whole-home remodeling company trusted by your NJ friends and neighbors.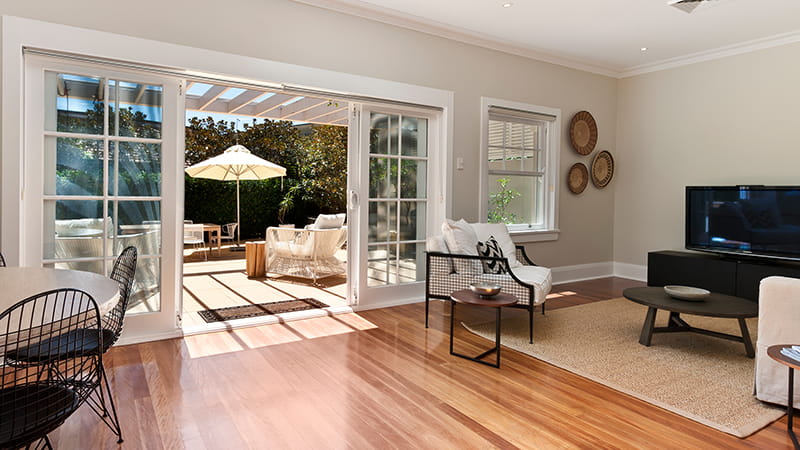 Renovate. Enjoy the Convenience of Our Addition and Home Buidling Service from Design thru Construction
Our Professionals Do All the Work - You Enjoy the Transformation
We're the best home remodeling company to choose when you want your home construction project to go smoothly from start to finish. Our team of home remodeling contractors takes care of all the details of your home addition, streamlining the process to reduce downtime and save you the trouble of having to hire additional contractors. Alex has curated a team of diligent and talented home renovation experts that provide a full range of home improvement services, including gifted carpenters, plumbers, electricians, masons, painters and other professionals. We can also provide a talented architect for architectural floor plans and trusted sources for items like fixtures and appliances. Our project coordinators are committed to making your home addition convenient and hassle-free for you by handling all permits and inspections and keeping you updated daily on the status of your project.
Why Do Homeowners Choose ALEX's Additions and Home Building for their Projects?
New Jersey homeowners who want to expand their living space prefer ALEX Kitchen and Bath Remodeling for the most impressive home additions and renovations at affordable prices. Our skilled team of home renovators has earned us a reputation for delivering full-service, high-quality home additions that add functionality, comfort and value to local homes. We're the house remodeling and restoration company chosen by homeowners in your area for a variety of reasons, including:
Exceptional Customer Service
Our team is a pleasure to work with! We provide excellent customer service that helps make your home addition as enjoyable as possible for you. We know it's frustrating not to be able to get in touch with your contractors when you need them, so we return calls promptly, keep you updated throughout your house addition, and deliver on all our promises!
Stress-Free Process
The ALEX Kitchen and Bath Remodeling team strives to make your house renovation or remodel hassle-free for you from start to finish. When you contact us to schedule your free consultation, we'll make an appointment for one of our project managers to visit your home to discuss your requirements and see your home. We'll follow up promptly with a project proposal that includes transparent pricing and a guaranteed estimate for your home addition. After you approve the project plan and sign a contract for our services, our detail-oriented team will acquire all permits and ensure we have the materials we need for your project. Your project manager will continually oversee the project, keep you updated on our progress, handle all inspections, and review our work with you once we've finished your home improvement project.
Diligent, Experienced Basement Remodeling Contractors
Alex's team of top remodeling and renovation contractors are committed to earning your satisfaction with their work. We provide high-quality, affordable house additions, renovations, restorations and remodels. With a long history of successful home construction, Alex has the insight to provide you with suggestions to optimize your home renovation plans while working within your budget.
Historically Accurate Renovations
With years of experience successfully renovating historic homes, Alex and his team possess a wealth of knowledge about the various architectural styles in the Montclair, NJ area. They're also very familiar with the type of piping and wiring in older homes. Their specialized knowledge makes the ALEX Kitchen and Bath Remodeling team adept at preserving historically accurate details and avoiding potential plumbing and wiring pitfalls that could otherwise derail your basement renovation.
Full-Service Home Remodeling Contractors
ALEX Kitchen and Bath Remodeling stands out among top renovation companies by providing you with full-service home remodeling that streamlines your project and makes it hassle-free for you. Our team of expert home remodelers includes carpenters, masons, electricians, plumbers, roofers, painters and more. We also acquire all building permits and handle all inspections. We can even provide you with a talented architect to create blueprints for your project. When you hire us to expand your home, you won't have to waste your valuable time hiring and coordinating individual contractors to complete your home addition.
Best-value Basement Contractor
We work within your budget to provide you with a beautifully crafted, high-quality home addition. Alex's years of experience and specialized knowledge give him the insight to suggest cost-effective ways to make the most of your available space.
Guaranteed Estimate
We provide accurate and transparent pricing, a free guaranteed estimate, and a five-year warranty on workmanship for every basement refinishing project.
Top-Rated Home Contractor
We've earned our reputation as a #1 home improvement company in New Jersey. Our clients consistently give us five-star reviews for providing them with gorgeous, affordable kitchen, bathroom, and basement renovations and home additions.
Thrilled with Our Home Addition!

We loved the architectural details of our older home but wanted more space for our growing family. We met with a lot of contractors about adding a large family room to our home while preserving the historic details. When we met Alex, we felt that he was the one we could trust to do the job correctly at a reasonable price, and we weren't disappointed. Looking at our finished home, you would think that the family room was part of our original house. Alex's team did a beautiful job on every detail of the family room addition. We highly recommend ALEX Kitchen and Bath Remodeling!

Monika S., West Orange Homeowner 07044, Google Review
Read What Your Neighbors Have To Say About Our Kitchen and Bathroom Remodeling Services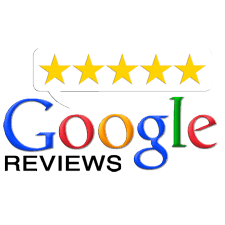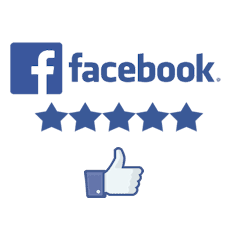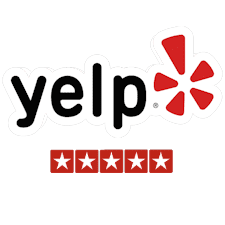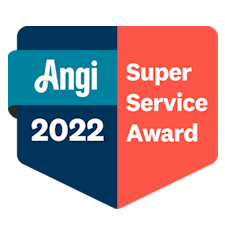 Alex Kitchens and Bathrooms has an outstanding reputation among New Jersey homeowners. We invite you to read our customers' home remodeling reviews.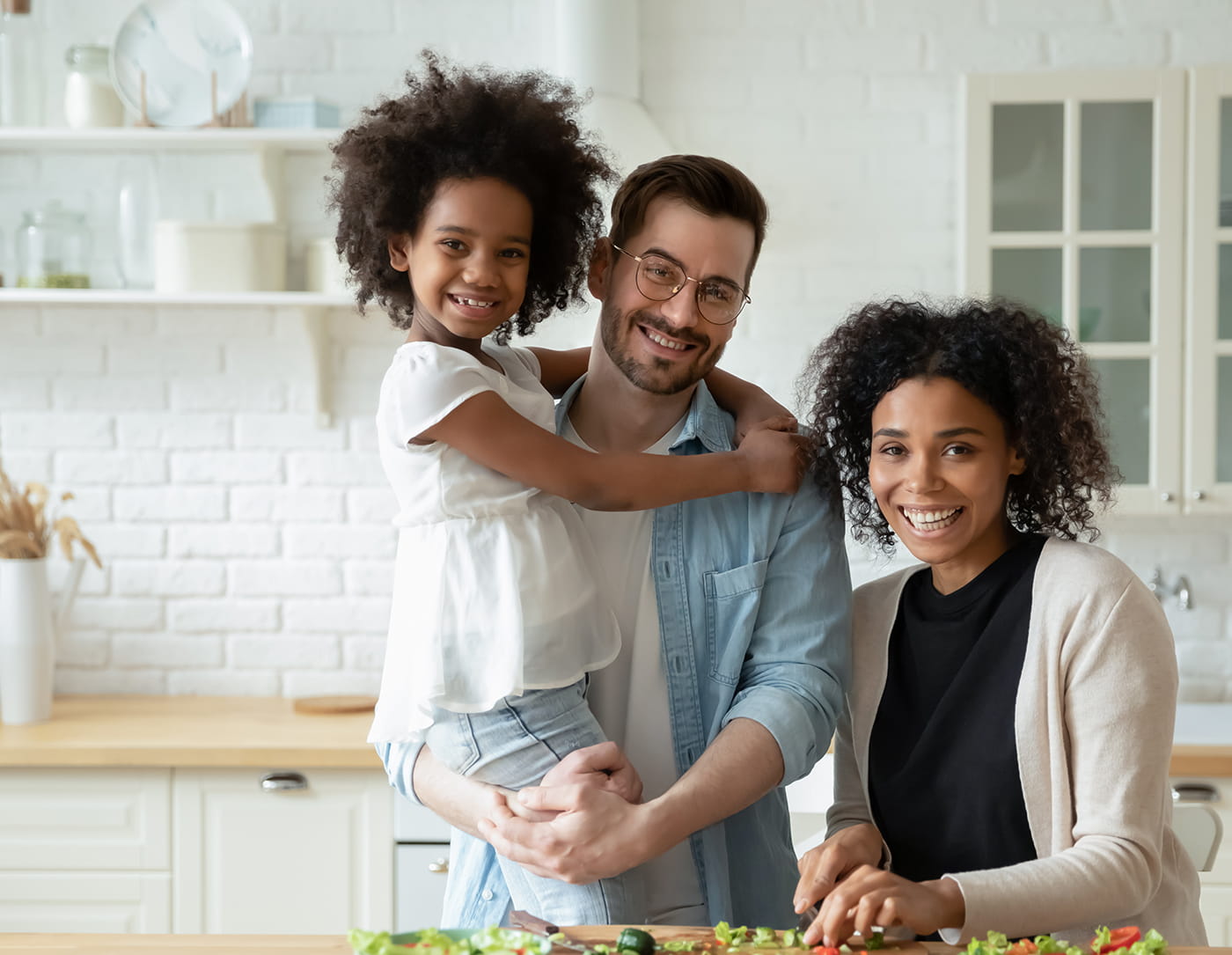 Dream. Renovate. Live.
Get a Free Estimate from NJ's Best Home Improvement Contractor.
ALEX Kitchen and Bath Remodeling has an outstanding reputation among New Jersey homeowners (see our 5-Star Reviews). Our team includes a full range of detail-oriented designers, carpenters, and craftsmen who deliver gorgeous, functional and affordable start-to-finish home design, renovations, remodels, and additions.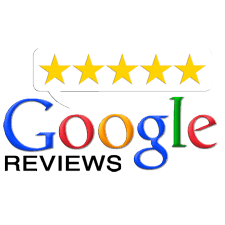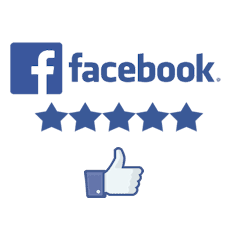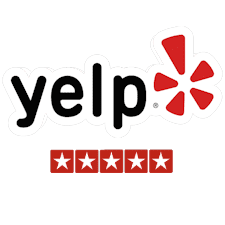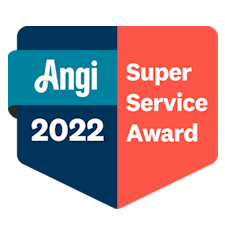 Get Started Today!
For high-quality, affordable home remodeling, call ALEX Kitchen and Bath Remodeling at 973-435-6567 or email today.