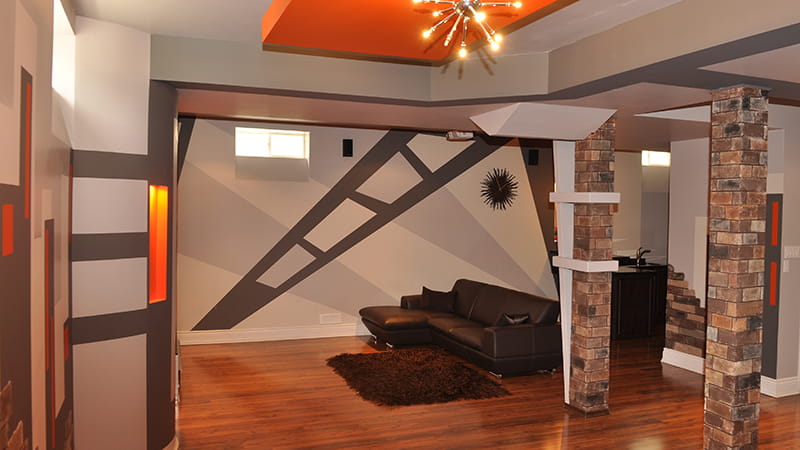 New Jersey's Top-rated Basement Contractor
Live. Let ALEX's Basement Finishing Renovators Create a Spectacular, Functional Basement for you and your Family
Basement remodeling is one of the easiest and most affordable ways to add usable space to your home. If you dream of turning your unfinished or partially finished basement into a warm, inviting family room, playroom, basement laundry room, or home office, turn to ALEX Kitchen and Bath Remodeling for high-quality basement finishing at an affordable price. Our skilled team of craftsmen can help you maximize your living space by delivering exceptional workmanship on a basement renovation tailored to your family's lifestyle. Owner Alex Barrantes has the expertise to evaluate your basement and your requirements and make suggestions to optimize your basement renovation plans. Alex's team of basement contractors are meticulous craftsmen who never take shortcuts and take pride in producing the best basement renovations for every homeowner. If you want to get the best value from your basement remodel, depend on ALEX Kitchen and Bath Remodeling!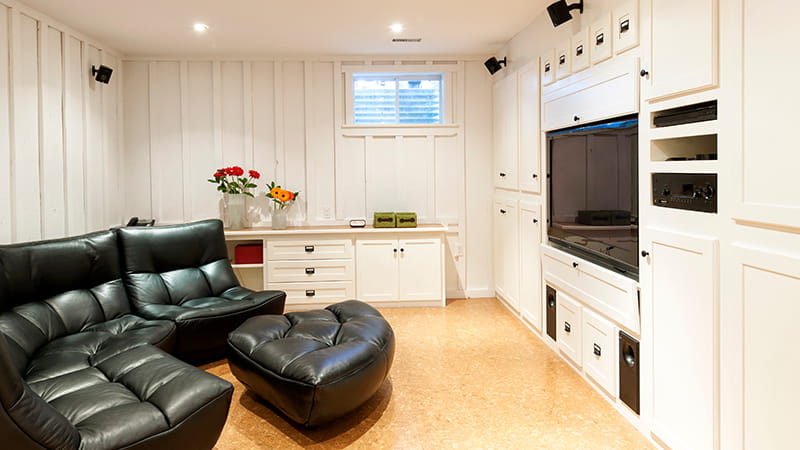 Renovate. Enjoy the Convenience of Our Basement Finishing and Remodeling Service from Design thru Construction
Our Professionals Do All the Work - You Enjoy the Transformation
Local homeowners seek out the basement finishing contractors from ALEX Kitchen and Bath Remodeling because they craft the best basement renovations while streamlining the home improvement project to reduce downtime and save you the hassle of having to hire additional contractors. Alex's team of talented tradesmen includes an array of home improvement specialists whose expertise enables us to provide you with a full range of basement remodeling services. In addition to our gifted carpenters, we have plumbers, electricians, masons, painters and other professionals that can handle every aspect of redoing a basement. From plumbing and electrical wiring to installing flooring, tiles, paneling, molding, wet bars, and more, we coordinate our remodeling services to provide you with the modern finished basement of your dreams. We can also connect you with a reputable professional architect for basement blueprints and trusted sources for items like fixtures, laundry washers, and dryers. Our project coordinators do their best to make your basement redesign convenient and hassle-free for you by handling all permits and inspections and keeping you updated daily on the status of your project.

Why Do Homeowners Choose Alex Basement Finishing for their Basement Remodeling Services?
Your friends and neighbors choose ALEX Kitchen and Bath Remodeling for top-notch basement renovations that maximize their living space and add functionality, comfort and value to their homes. With over 12 years of experience producing best-value basement remodels and a talented team of craftsmen, Alex Barrantes has built a reputation as a top basement renovation contractor. ALEX Kitchen and Bath Remodeling is the basement renovation company NJ homeowners choose for basement remodeling for a variety of reasons, including:
Exceptional Customer Service
Our excellent customer service makes it a pleasure to work with ALEX Kitchen and Bath Remodeling. We know it's frustrating not to be able to get in touch with your contractors when you need them, so we return calls promptly, keep you updated throughout your basement renovation, and deliver on all our promises!
Stress-Free Process
The ALEX Kitchen and Bath Remodeling team strives to make your bathroom renovation hassle-free for you from initial phone call through project completion. When you contact us to schedule your free consultation, we'll make an appointment for one of our project managers to visit your home to discuss your requirements and view your basement. We'll follow up promptly with a project proposal that includes transparent pricing and a guaranteed estimate for your basement refinishing. After you approve the project plan and sign a contract for our services, our detail-oriented team will acquire all permits and ensure we have the materials we need for your project. Your project manager will continually oversee the project, keep you updated on our progress, handle all inspections, and review our work with you once we've finished your basement renovation.
Diligent, Experienced Basement Remodeling Contractors
Alex Barrantes and his team are talented basement renovation contractors dedicated to providing you with the high-quality, affordable basement you want. Alex's history of successful large and small basement remodels provides him with the insight he needs to make suggestions that optimize your basement renovation plans.
Historically Accurate Renovations
With years of experience successfully renovating historic homes, Alex and his team possess a wealth of knowledge about the various architectural styles in the Montclair, NJ area. They're also very familiar with the type of piping and wiring in older homes. Their specialized knowledge makes the ALEX Kitchen and Bath Remodeling team adept at preserving historically accurate details and avoiding potential plumbing and wiring pitfalls that could otherwise derail your basement renovation.
Full-Service Basement Contractors
Unlike other construction companies, we provide you with a full array of basement renovation services to streamline your project and make it a hassle-free experience for you. Our skilled remodeling experts include carpenters, roofers, masons, painters, electricians, plumbers, and more. With ALEX Kitchen and Bath Remodeling renovating your basement, you won't need to spend your valuable time hiring and coordinating contractors to do individual pieces of your project, like installing pipes, wiring, fixtures, and flooring. And, if you need blueprints, we can provide you with a trusted architect. The ALEX Kitchen and Bath Remodeling team will handle all basement renovation permits and inspections and collaborate to ensure your basement remodel is a well-coordinated process.
Best-value Basement Contractor
We're dedicated to providing you with beautiful craftsmanship and high-quality materials for your basement renovation. Alex will leverage his specialized knowledge and experience to help you optimize your budget and enhance your basement remodel.
Guaranteed Estimate
We provide accurate and transparent pricing, a free guaranteed estimate, and a five-year warranty on workmanship for every basement refinishing project.
Top-Rated Basement Renovators
We've earned our reputation as a #1 home improvement company in New Jersey. Our clients consistently give us five-star reviews for providing them with gorgeous, affordable kitchen, bathroom, and basement renovations and home additions.
Modern Finished Basement

We had Alex and his team do a complete basement redesign, including a bathroom, laundry room, and TV room with a basement bar. Alex had a lot of great ideas for the best way to finish the basement and his input really elevated the final product. He kept the cost to finish the basement within our budget and did fantastic work using high-quality materials. The team worked efficiently and really did an amazing job. We definitely would use ALEX Kitchen and Bath Remodeling again!

Phil G., South Orange Homeowner 07079, Google Review
Read What Your Neighbors Have To Say About Our Kitchen and Bathroom Remodeling Services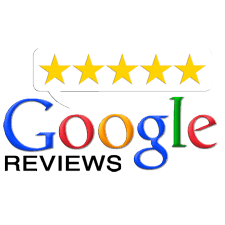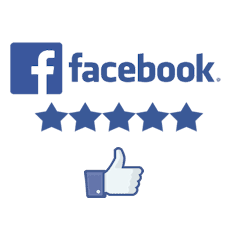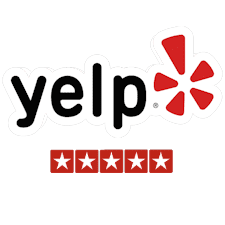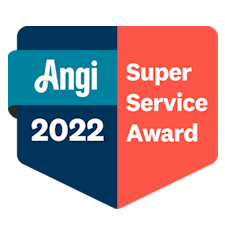 Alex Kitchens and Bathrooms has an outstanding reputation among New Jersey homeowners. We invite you to read our customers' home remodeling reviews.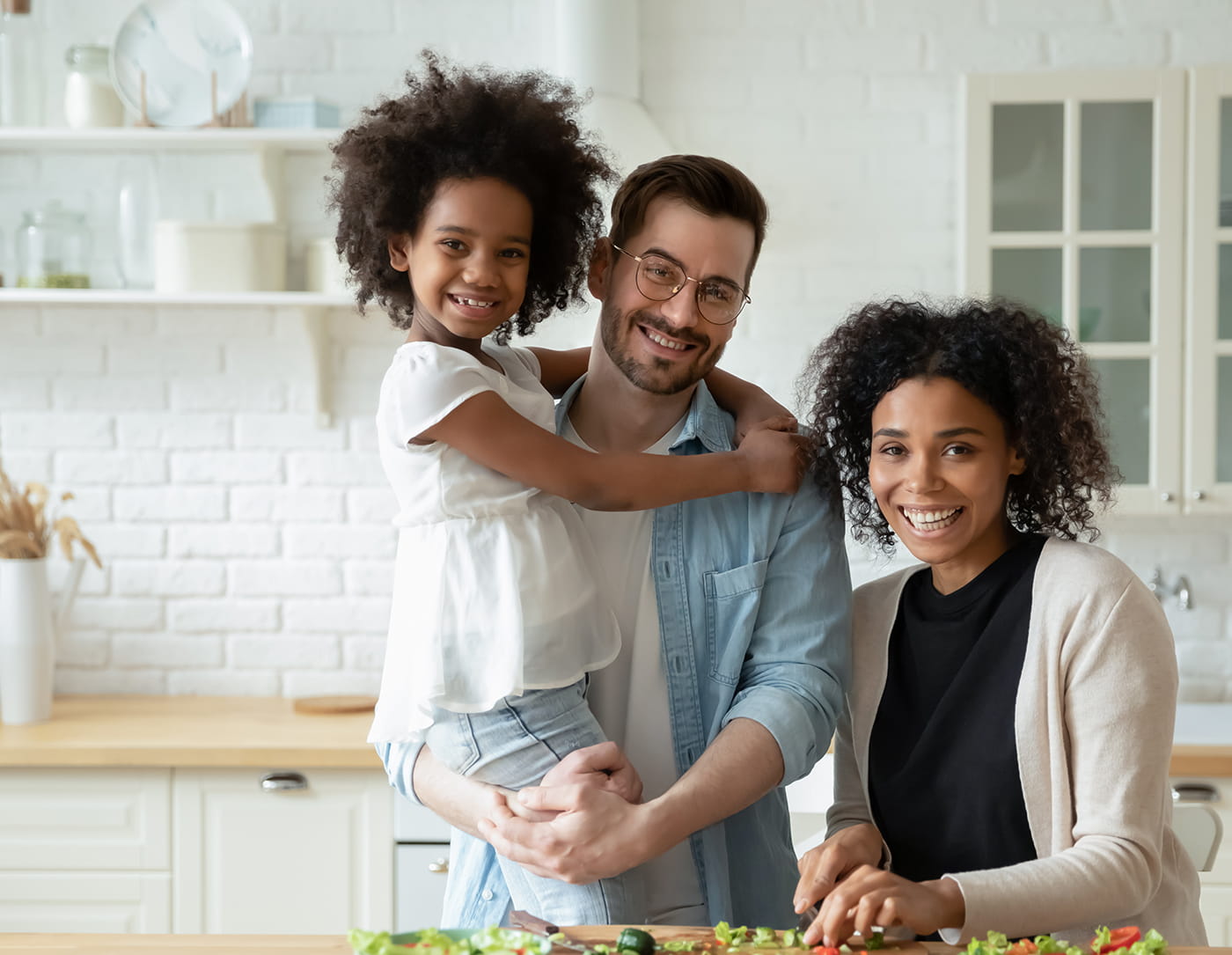 Dream. Renovate. Live.
Get a Free Estimate from NJ's Best Home Improvement Contractor.
ALEX Kitchen and Bath Remodeling has an outstanding reputation among New Jersey homeowners (see our 5-Star Reviews). Our team includes a full range of detail-oriented designers, carpenters, and craftsmen who deliver gorgeous, functional and affordable start-to-finish home design, renovations, remodels, and additions.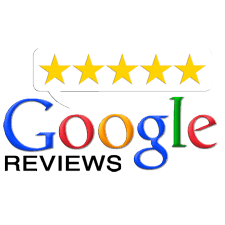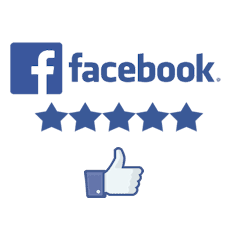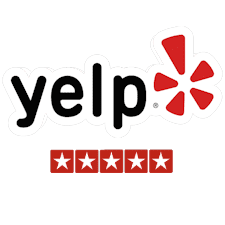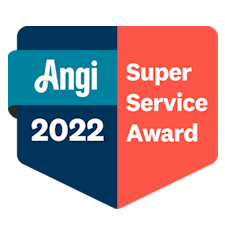 Get Started Today!
For high-quality, affordable home remodeling, call ALEX Kitchen and Bath Remodeling at 973-435-6567 or email today.